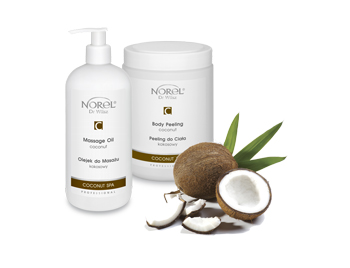 Treatment No. 15
Coconut SPA - soothing and regenerating treatment
Soothing and regenerating treatment recommended for dry and rough skin prone to atopic and psoriatic changes. Smoothes and moisturizes, regenerates damaged and dehydrated skin. Calms irritations and strengthens the immune barrier of the skin. Leaves the skin silky smooth, firm and with pleasant coconut smell.
TREATMENT SUGGESTIONS
dryness, roughness of the skin
psoriasis, atopic dermatitis
irritation of the skin
dehydrated skin with signs of premature aging
actinic keratosis (Solar stains)
TREATMENT RESULTS
long-lasting smoothing and moisturizing
protection of immunological barrier
soothes irritations
regeneration of damaged and dehydrated skin
TREATMENT FREQUENCY
Once per week depending on the skin condition.